Creatives through out the Las Vegas Valley gather at the Innevation Center on September 29th for AIGA Las Vegas' inaugural Community Event. The purpose: to help shape AIGA Las Vegas into the essential and accessible source to help design thrive in our city. Festivities ran from 11am to 2pm and began with delicious snacks provided by Bouchon Bakery, coffee, and a plethora of Einstein's Bagels.
President Angela Johnson, kicked off the event by welcoming attendees and introduced the AIGA Las Vegas board members. Johnson transitioned quickly into a constructive IBM Thinking Exercise to flush out ideas that could improve the design community.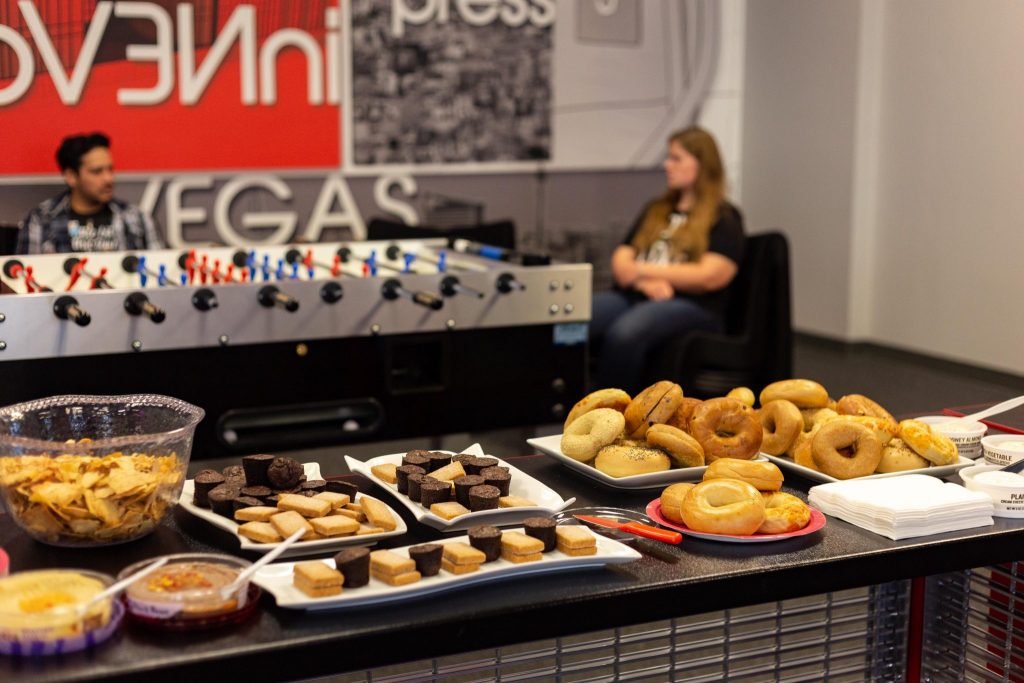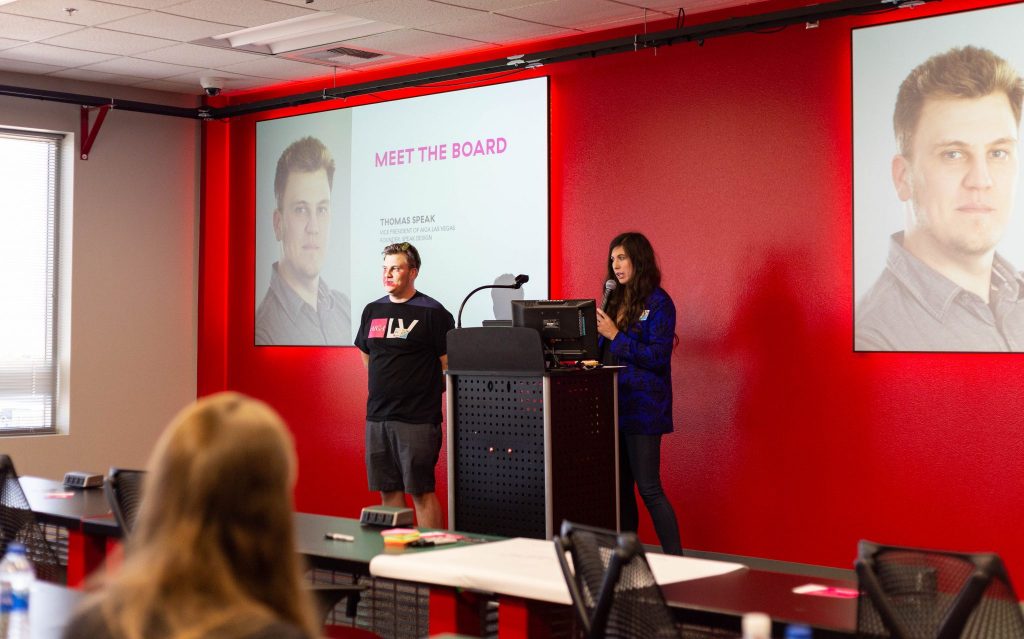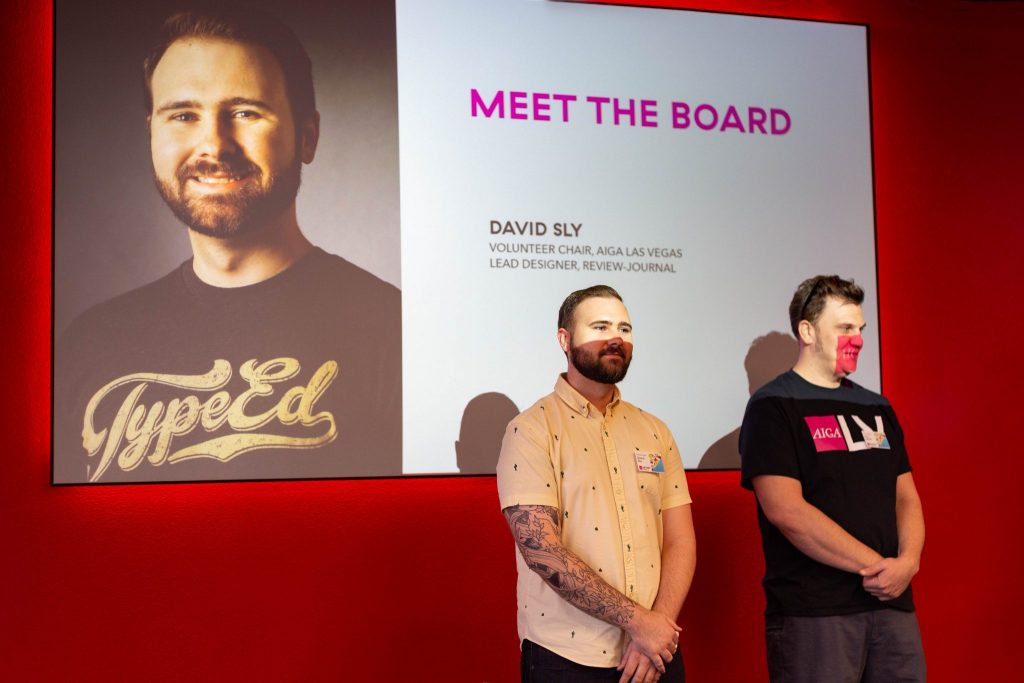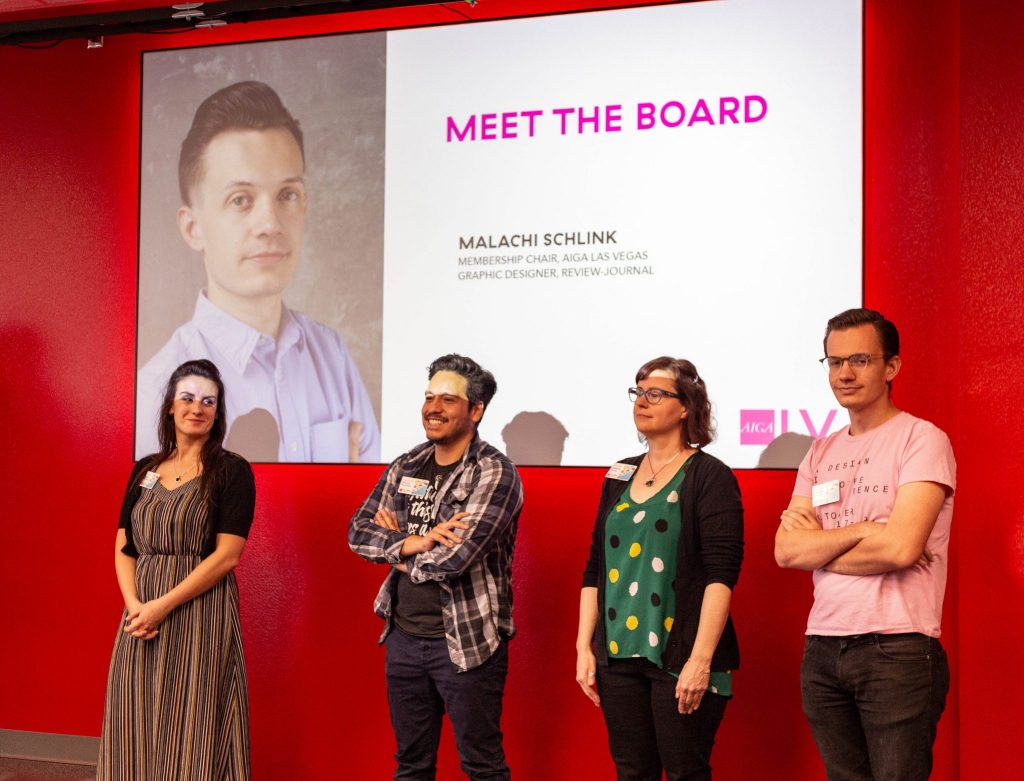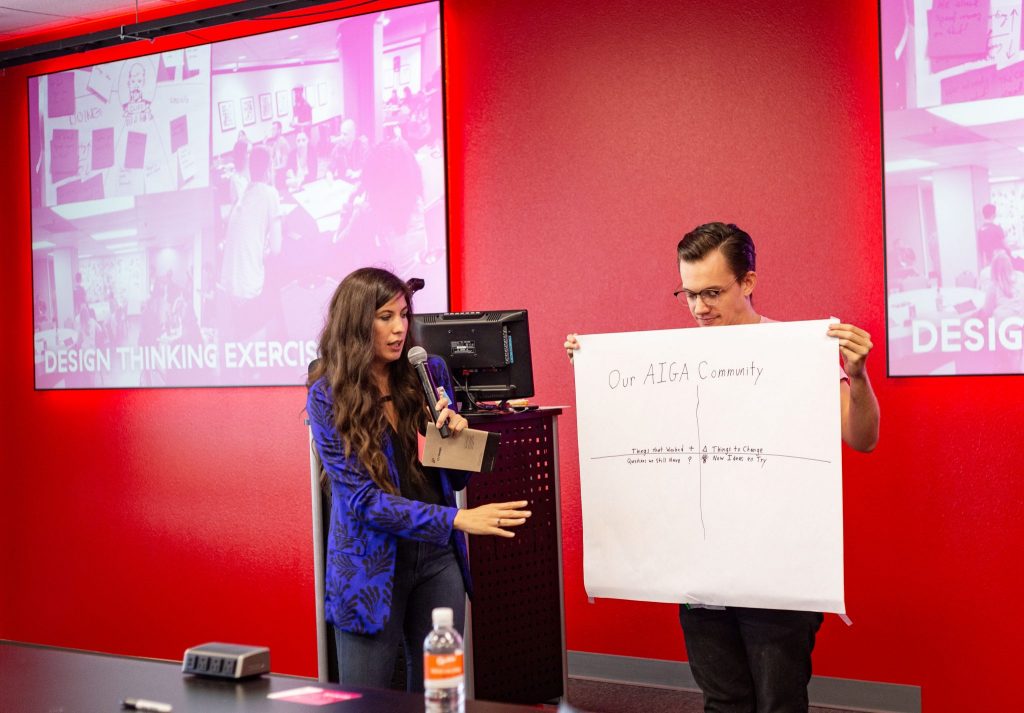 Ideas for Growth
The community opened the flood gates with tons of amazing ideas to incorporate into AIGA Las Vegas.
Attendees were broken into groups to brainstorm four topics:
* Things that worked
* Things to  change
* Questions we still have
* New ideas to try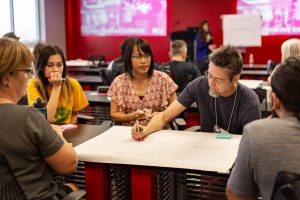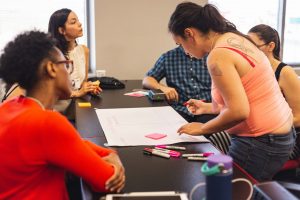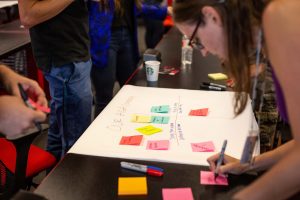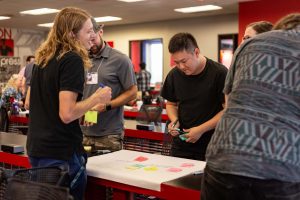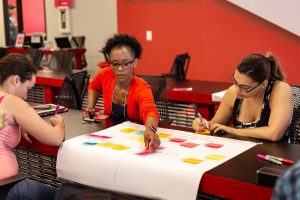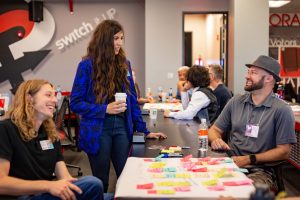 What we learned from the community:
* Offer classes and mentorships
* Fun group activities not involving design
* More casual events
* Events on the weekends
* Basics on how to market yourself and how to freelance
* How to brand yourself
* How to promote yourself and work via social media
* Share, feature and support more student designs and art
* Give more advanced notice on events
* How to get more people involved
* More student engagement
* Team building activities that go outside design
* Promote YouTube channel & BOLD videos
* Art-walks & gallery gatherings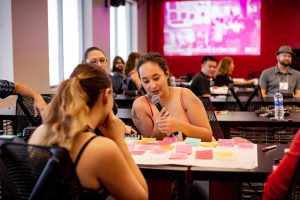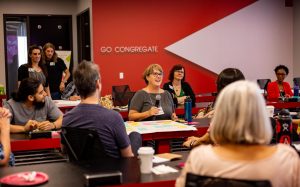 We appreciate everyone who took the time to share their thoughts and ideas at our Community Meeting. In November, AIGA Las Vegas will be taking your ideas to our local board retreat where we will be planning initiatives, events and content for 2019.
If you have ideas or an interest to be part of the board, we are currently looking for new board members! Please feel free to reach out to AIGA President, Angela Johnson: president@lasvegas.aiga.org
Save
Save
Save
Save
Save
Save
Save
Save
Save
Save
Save
Save
Save
Save
Save
Save
Save